Relasi Persepsi Visualisasi Desain Kemasan Obat Sakit Kepala Terhadap Kepercayaan Konsumen
Keywords:
packaging design, consumer beliefs, semantic
Abstract
The interaction between consumer and product packaging design is a process of meaning which is involves vision and thought processes that influenced by knowledge, references, experience, and cultural backgrounds. Packaging products have an important role as dealing directly with prospective buyers and consumers and become the first experience with the product. Especially packaging for drugs, that are not only to attract consumers but also must meet safety standards for consumers to consume the drug. The purpose of this study to discover the facts of how consumers perceive packaging design and its influence on purchasing decisions and verify the trust level of the product. This research will use quantitative methods with semantic approach and using questionnaire to collecting data. Questions in the questionnaire using two scales measuring, Likert scale to measure respondent's psychometric factors. The expected outcome of this research is the acquisition of a formulation headache medicine packaging design that maximizes consumer confidence in the usefulness of the drug without prejudice to the safety of consumers when consumed.
References
Ambrose, G., & Harris, P. (2011). Packaging the Brand. Switzerland: AVA Publishing SA.
Assael, H. (1998). Costumer Behaviour and Marketing Action, 6th Edition. New York: International Thomson Publishing.
Berger, A. A. (2010). The Object Of Affection : Semiotic and Customer Culture. New York: Palgrave MacMillan.
Boyd, W. L. (2000). Manajemen Pemasaran. Jakarta: Erlangga.
Braun, C., Sansing, L., & Silver, N. C. (1994). Signal Word and Color Specification for Product Warnings: an Isoperformance Application. Proceedings of the 38th Annual Conference of The Human Factors and Ergonomics Society (hal. 1104-1108). Santa Monica: Human Factors and Ergonomicss Society.
Bresson, H. C. (1992). Photographer. USA: Bulfinch.
Buckalew, L. W., & Kenneth E, C. (1982). An Investigation of Drug Expectancy as Function of Capsule Color and Size and Preparation Form. Journal of Clinical Psychopharmacology, 245-248.
Burhanuddin, T. (2014, May 23). Seputar Marketing: Segmen Menengah dan Bawah Dorong Industri Farmasi. Diambil kembali dari Marketing : Portal Lengkap Dunia Marketing: http://www.marketing.co.id/segmen-menengah-dan- bawah-dorong-industri-farmasi/.
Mahnke, F. H. (1993). Color in Light in Man-Made Environment. New York: Van Nostrand Reinhold.
Plumacher, M., & Holz, P. (2007). Speaking of Colors and Odors. Philadelphia: John Benjamins B.V.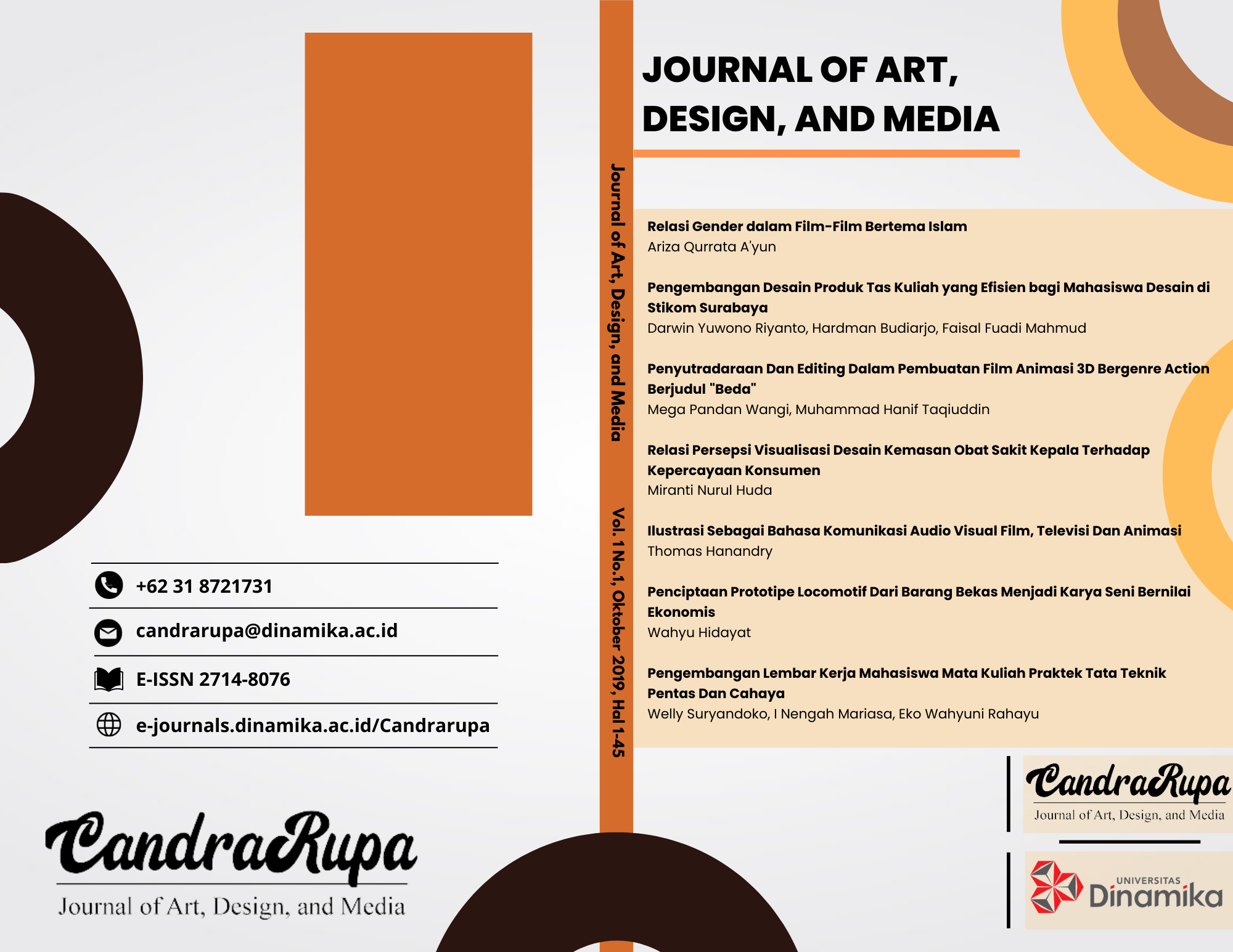 Downloads