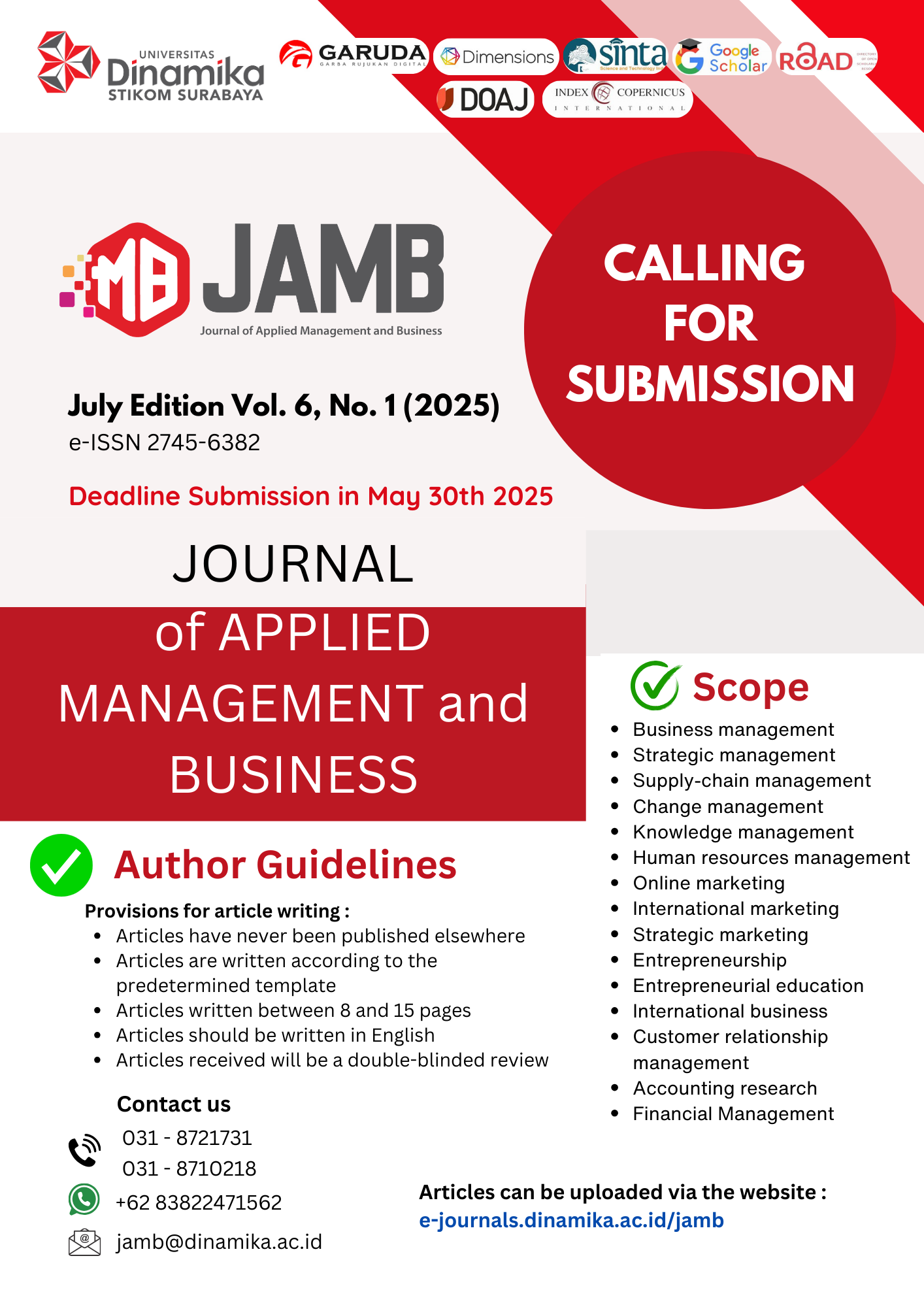 Current Issue
Vol. 3 No. 1 (2022): Vol.3 No.1, July 2022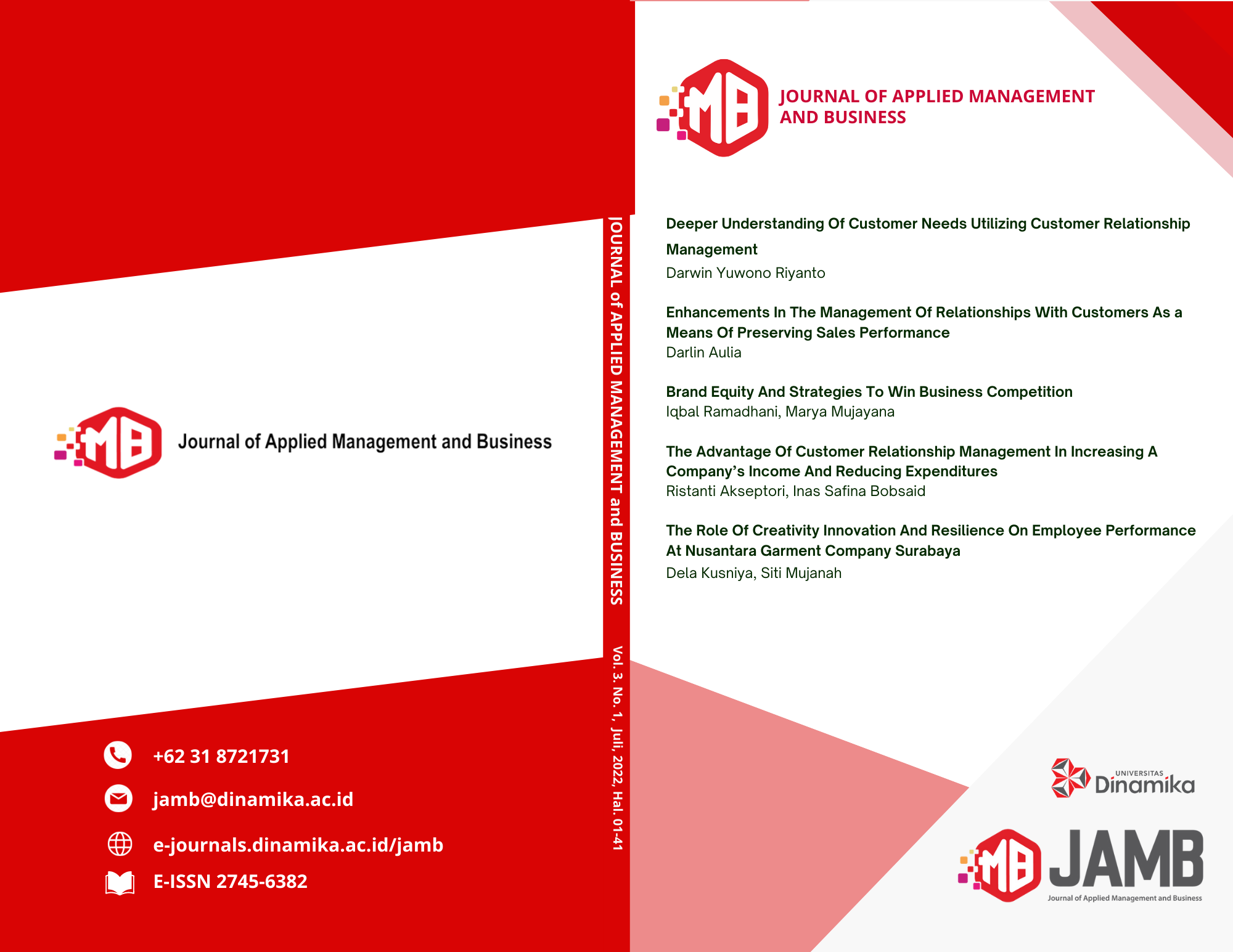 Article Vol.3 No.1 was published in July 2022. This article has passed the stage of review, plagiarism, and can be accessed online. This article is still indexed by Google Scholar and DOI.
Full Issue
View All Issues
The vision of Journal of Applied Management and Business (JAMB) e-ISSN 2745-6382 is that of another perpective in the information economiy and business of the 21 st century. The mission of Journal of Applied Management and Business (JAMB) is to turned into a discussion of new thoughts and methodologies ready to challenge and to change the administrations and business of the old seciety. That way to skim the scholarly cream off its field, bolstering the two masterminds and practitioners with significant new bits of knowledge from hypothesis and work on, invigorating discussions and fascinating inventive methodologies.
Journal of Applied Management and Business (JAMB) will promote new nonlinear thinking patterns, in-depth case studies, valuable qualitative and quantitative research works, furthering the knowledge and expertise of academics, consultants, and practitioners. A learned journal in the management and marketing for a knowledge society, international and interdisciplinary in scope, Management & Marketing keeps its readership well informed on all key aspects of business development, being an essential resource for policy makers and strategists across countries.