About the Journal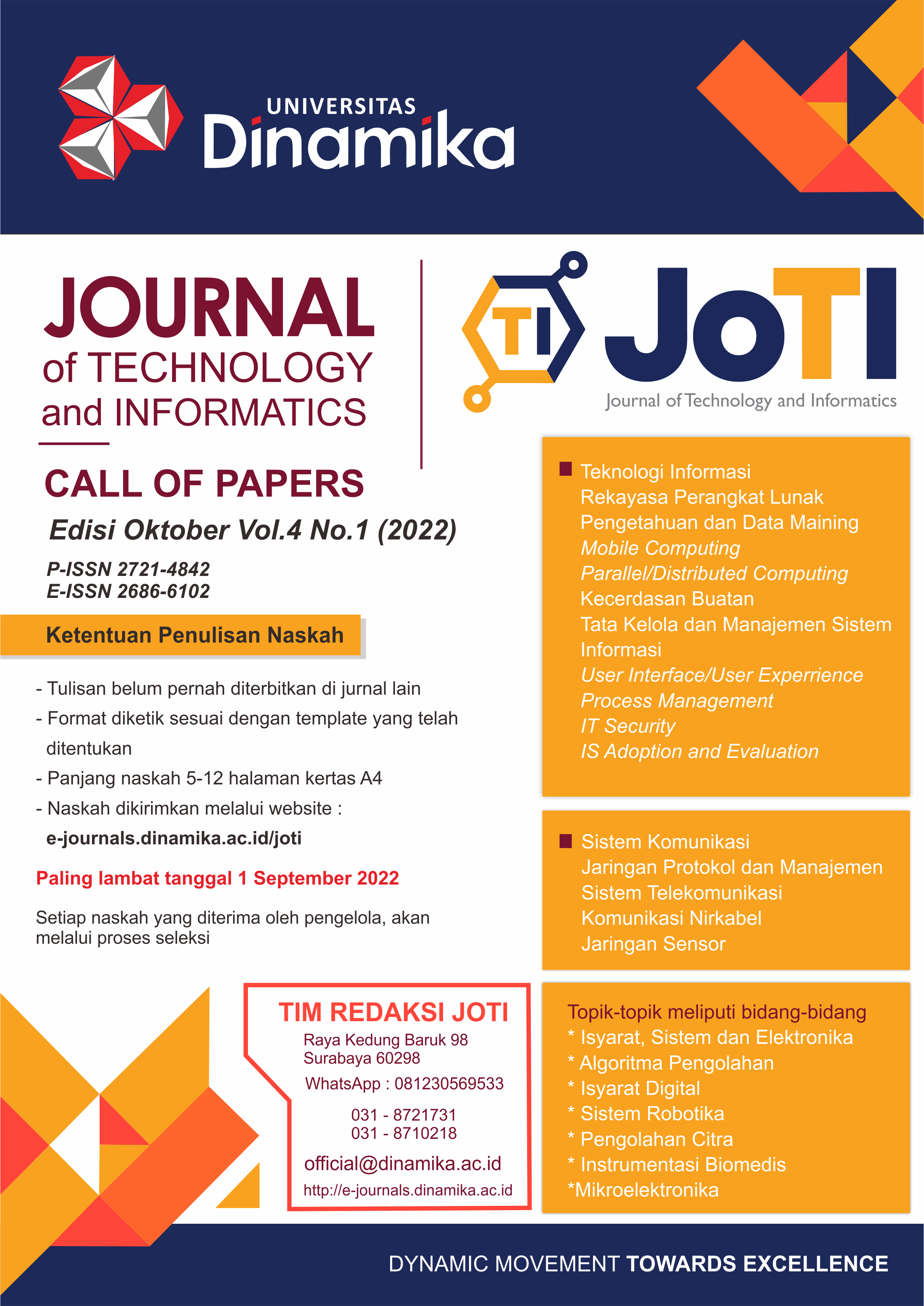 Journal of Technology and Informatics (JoTI) merupakan Peer-Reviewed Journal yang dipublikasikan oleh Universitas Dinamika. Jurnal ini terbit setiap 2 kali dalam setahun yaitu bulan April dan Oktober. Jurnal ini mencakup bidang Teknologi Informasi, Sistem Komunikasi, serta Isyarat, Sistem dan Elektronika.
Judul Jurnal: Journal of Technology and Informatics (JoTI)
Inisial: JoTI
Abbreviation: Technol. Inform.
Terbitan: 2 issues per year
Online ISSN: 2686-6102
Print ISSN: 2721-4842
Editor in Chief: Musayyanah, S.ST., M.T.
Penerbit:Universitas Dinamika
Email : joti@dinamika.ac.id
Indexing: Google Scholar|Garuda
Current Issue
Vol. 3 No. 2 (2022): Vol.3 No.2 (2022)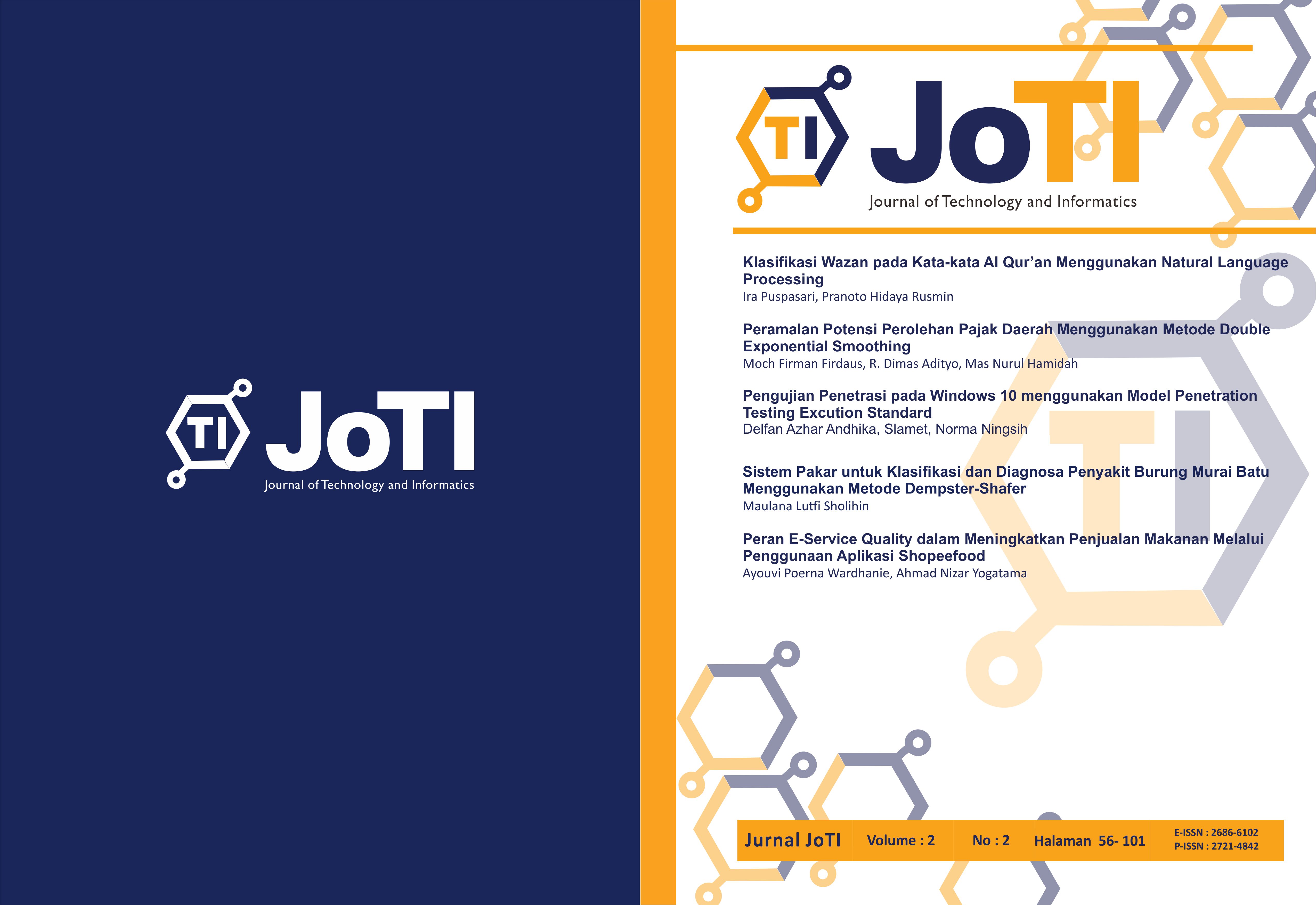 Artikel Vol.3 No.2 terbit di bulan April tahun 2022.  Artikel ini sudah melewati tahap review, plagiasi, dan bisa diakses secara online. Artikel ini masih terindeks Google Scholar , Doi, dan Garuda.
Full Issue
View All Issues